TARPON SPRINGS – For years, city officials and merchants have been pleading for the city to either hire a marketing director or develop a comprehensive marketing plan.
In fact, local brewer Bob Sylvester said he sold his downtown brewery and tap house, St. Somewhere, due to what he perceived as a lack of visitors traveling to the "northernmost frontier" of Pinellas County.
The city's economic development director Karen Lemmons does a tremendous job attracting businesses to Tarpon," Sylvester said during his closing event on March 30. "But the challenge is to get people to come here."
According Lemmons, the city is finally addressing the issue of getting visitors to come to Tarpon Springs thanks to a new $30,000, multipronged marketing campaign.
"We're now taking everything to a new level," Lemmons told the City Commission, which allocated the funds for the project on April 9.
Lemmons listed several facets of the new plan she said would run in conjunction with current marketing efforts, which include brochures, monthly newspaper inserts, magazine ads and airport signage.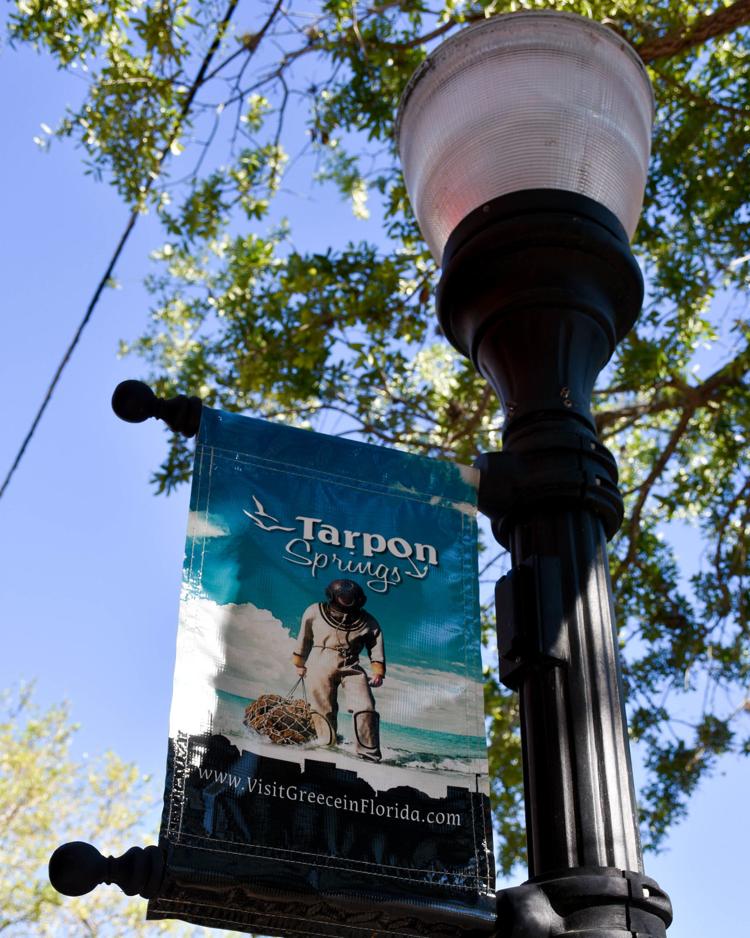 The city has developed a new logo, a new branding, "Explore Tarpon Springs," and a website, exploretarponsprings.com, she said. "You're going to be seeing it everywhere. We think it's very robust."
Lemmons said the campaign is focused on three target areas: local, regional and statewide tourism. It will utilize several forms of media, including: digital and static billboards on I-4 and I-75; newspaper advertorials; "On a tankful" ads in key regional markets; digital ads on the Tampa Bay Times' and other websites; signs on the interior of the Jolley Trolley; and a professionally produced 90-second promotional video the city would own and could use for marketing.
The city would partner with the Chamber of Commerce and the Tarpon Springs Merchants Association to distribute information about Tarpon Springs through various membership and tourism directories, Lemmons said. The new campaign, she said, kicked off with a photo contest and could be capped with a public art project.
"We're really excited about the new campaign, and we can't thank the board enough for allocating the funding," Lemmons said, noting much of the work is being done locally by Tarpon Arts and city staff members.
Mayor Chris Alahouzos thanked Lemmons for the collaborative effort, stating, "Tourism is the main industry of Tarpon Springs and marketing is very important to our local economy."
Commissioner Rea Sieber also thanked Lemmons and said she has been asking for more marketing dollars since before I even became a commissioner and was president of the merchant's association.
"I felt that our businesses really needed more and we are, obviously, a tourism community," Sieber said.
Commissioners Jacob Karr and Townsend Tarapani said the city will get a good return on the money it is investing in the Explore Tarpon Springs marketing campaign.
Commissioner Connor Donovan suggested the city revamp its website to go along with the launch next month of the Explore Tarpon Springs website. "I think that's just maybe something we should put on our radar," he said, and Lemmons agreed to look into it.
"Tourism is our main industry and marketing our city is very important to the local economy, so I think this program is going to be very beneficial and help our local economy a lot," Alahouzos said after the April 9 meeting.
"What's so nice about it is a lot of it is being done in house, so we can save a lot of money that way,"
he added.
Lemmons, who noted this is the city's first formal marketing campaign ever, said later she believes the efforts will help emphasize the many attractions Tarpon has to offer in addition to the world-renowned Sponge Docks.
"We hear people talk about how great Tarpon Springs is and they know about the Sponge Docks but they never knew we had a cool downtown and breweries and fun shops," Lemmons said via email. "We don't want to be the 'best kept secret' anymore. Our new logo and campaign is aimed at bringing more visibility to the City and businesses, and to show locals and visitors that along with the Greek culture here, there is so much more to explore in Tarpon Springs."
For more information on Tarpon Springs new marketing campaign, including information on the photo contest, visit ctsfl.us or the City of Tarpon Springs Facebook page.