BROOKSVILLE — As morning breaks at JG Ranch, ripe juicy strawberries gently hang from their vines in lush strawberry fields. Just as the bright sun begins its ascent, visitors begin to arrive, carrying plastic white buckets they'll fill with this year's abundant crop.
JG Ranch is one of several you-pick farms in Hernando that open regularly for strawberry, blueberry, and blackberry seasons, offering visitors the experience of harvesting their own tasty jewels.
George and Joan Casey opened JG Ranch, off Wiscon Road, in 2001. They shaped the farm with an abundance of berry groves in open fields that allow visitors the experience of not only tasting the lush fruit, but picking themselves.
The cost is just $3.50 per pound of fresh fruit. Pickers were exposed to five different varieties of strawberries. Each has a different flavor. When they are through picking, they bring the buckets back in to be weighed.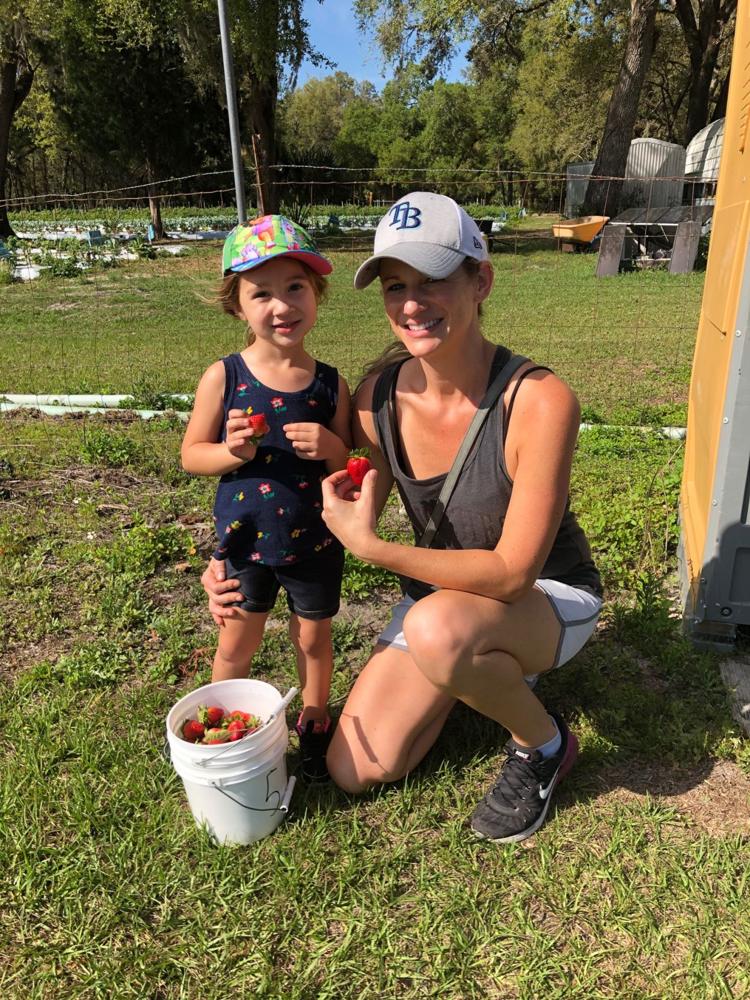 Children are allowed to eat in the field, said Sarah Smith. "We tell them three for the bucket, one for the mouth."
Smith used to bring her young daughter to pick after preschool while waiting on her brother to get out of school. "We picked until nap time," she said. Now with both children grown, Smith works the counter.
"I used to trade them baked goods for strawberries," she said. Her creations of baked goods and jams and jellies are offered for sale.
JG Ranch is at 17200 Wiscon Road. The property is the home of 40 head of Angus cattle among other farm species, and nine acres of you-pick plants, including 40,000 strawberry plants, 1000 blueberry plants and 900 thornless blackberry plants. There are also several goats and other animals on the property.
JG Ranch is open from Thursday through Sunday from 10 a.m. until 4 p.m. For more information, give them a call at 352-799-0556. Or visit the website at jgranch.com.