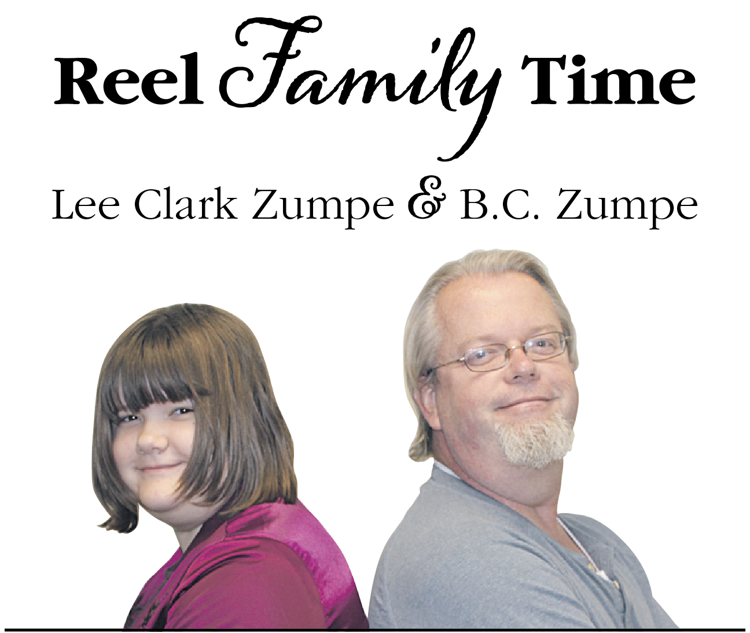 Honestly, I think I may be going into cinema withdrawal. I miss checking in at the box office. I miss the walk down the long corridor leading to the theater. I miss the smell of buttered popcorn and the rattle of boxed movie candy. I even miss seeing the trailers for coming attractions on the big screen, even though most of them are available online — and social media alerts me the second a new one is available for viewing.
The COVID-19 pandemic preempted large gatherings and forced movie theaters to close temporarily. Since March, many movie release dates have been delayed. Some movies that had been scheduled for a theatrical release opted for the digital alternative, heading straight to a video on demand format. Such is the case with "My Spy," an American action comedy film directed by Peter Segal. The film was released Jan. 9 in Australia by STX Entertainment. Had it not been for the pandemic, it would have hit American theaters in March or April. Instead, Amazon Studios acquired distribution rights and released it on Prime Video June 26.
Again: It must be cinema withdrawal that I am suffering because — despite a laundry list of flaws — I actually enjoyed watching "My Spy." It is gratifying escapist entertainment that is suitable for tweens yet appealing to adults.
There is little new ground covered in "My Spy." Take a glum muscle-bound spy guy and pair him with an adorable, quick-witted outcast kid and add a lunatic terrorist who wants to nuke a city. Dave Bautista is JJ, a CIA operative whose resume includes distinguished service with U.S. Special Forces. He is tasked with keeping an eye on the terrorist's brother's widow — mainly because he botched his previous assignment and the agency only trusts him with a babysitting gig. Yes, it's an obvious plot device.
Chloe Coleman plays precocious 9-year-old girl Sophie, the terrorist's niece. She is on to JJ's surveillance operation in about two seconds. Throw in Bobbi, played by Kristen Schaal, as JJ's tech specialist; and Parisa Fitz-Henley as Kate, Sophie's mother. Victor Marquez, the bad guy, is portrayed by Greg Bryk. Ken Jeong plays JJ's boss, David Kim.
Without revealing any plot details, I think most fans of comedy-action flicks can put the puzzle together. Heartwarming bonding? Check. Romantic overture? Check. Emotional attachment? Check. Discovery of subterfuge? Check. Predictable peril, including abduction, car chases and explosions? You bet ya.
"My Spy" may be unoriginal, its plot twists obvious, but it still ends up being entertaining in the end. Segal times both the action sequences and the laughs perfectly. As always, Bautista manages to score with both the action sequences and the one-liners. There are some hilarious moments when characters make references to famous action movies — as in "doesn't this seem familiar?" The director knows he is taking viewers down a familiar path, and he's OK with that. It's not the scenery that's important here: It's the way this cast interprets this stock characters that really matters. And while Bautista's performance is solid, it's really Coleman that sells "My Spy."
This is one of those films that requires you to turn off the part of your brain that looks for story discrepancies, plot devices, pacing issues and character inconsistencies. Grab a bucket of microwave popcorn, sink as deep into the couch as the cushions will allow and just enjoy a little escapist fun. 
Assistant reviewer B.C. Zumpe, a 13-year-old, shares her thoughts on the film:
In the film "My Spy," JJ is a CIA agent who gets demoted to surveilling a family. Kate married the brother of Victor Marquez, and Marquez is looking for nuclear plans that his brother hid. JJ and his partner, Bobbi, have to keep an eye on Kate's family to see if the plans are with them. However, things get difficult when Kate's daughter Sophie finds their surveillance operation. Sophie records their conversation and blackmails him into spending time with her. After they go skating and get ice cream, Sophie wants JJ to teach her to be a spy. The two bond with each other and change each other's lives.
JJ has a hard time with normal people because of his job. When he becomes close with Sophie and Kate, he learns that he doesn't always have to stay alone. Sophie is a new kid having trouble making friends and fitting in at school. JJ is like a father figure to her and helps to make her life a little easier.
Victor Marquez doesn't get along with his brother or Kate. His actions had an impact on his family, and he wants the plans even if it means hurting them.
Supporting characters include Kate, Sophie's mom; and Bobbi, JJ's tech support. Kate struggles to raise Sophie as a single parent. When she meets JJ, he helps to look after her when she's away. Bobbi looks up to JJ and wants to help him instead of just being on tech. Like Sophie, she wants him to teach her how to do what he does.
Dave Bautista plays JJ. I know Bautista as Drax from "Guardians of the Galaxy." Drax and JJ are similar because they are both tough fighters and they deliver funny lines the same way.
I thought the film was funny and sweet. I also liked the references to other films. I liked that I got to see Bautista, who played Drax, and Kristen Schall, who is the voice of Louise in "Bob's Burgers."
I think this film teaches people about the importance of family and friends. We learn this from the way Sophie and JJ look out for each other.
I think kids will like the comedy and the emotion of this film. I do think it earns its PG-13 rating with the language and violence, but most kids are probably familiar with it.
It might not be one of the more popular movies, like "Avengers: Endgame" or "Scoob!," but I think people would like it if it were released in theaters.
I would like to see a sequel so I can see what happens next with these characters.
Lee Clark Zumpe is entertainment editor at Tampa Bay Newspapers and an author of short fiction appearing in select anthologies and magazines. B.C. Zumpe, Lee's 13-year-old daughter, is a middle school student, film buff and aspiring writer and director.