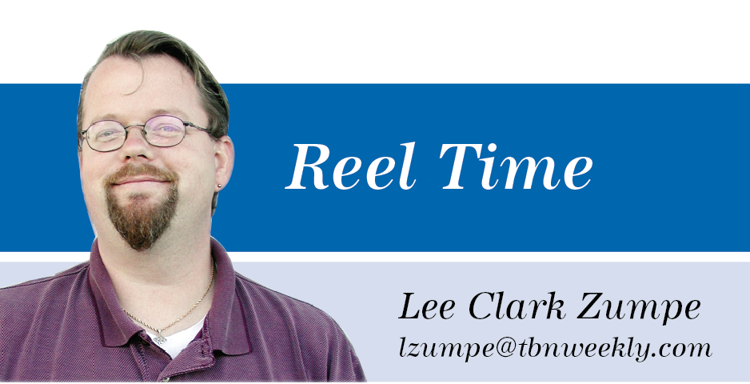 Sir Arthur Conan Doyle's iconic character Sherlock Holmes has enjoyed a remarkable resurgence in popularity in the 21st century. Not that tales of the fictional private detective haven't been admired and enjoyed by legions of devotees ever since the first series of Conan Doyle's short stories ran in The Strand Magazine in the early 1890s, but the current revival is particularly fashionable – not to mention lucrative, for a select few. Recent manifestations of Conan Doyle's creation have included the 2009 adaptation "Sherlock Holmes" starring Robert Downey Jr. in the titular role as well as two successful television series: BBC One TV's "Sherlock," starring Benedict Cumberbatch as Sherlock and Martin Freeman as John Watson; and "Elementary," starring Jonny Lee Miller as Sherlock and Lucy Liu as a female version of Watson. Both television series transplanted the characters from the Victorian era to a modern setting.
Growing up in the 1970s, Conan Doyle and his famous detective never made my reading list. By that time, the character had become such a cultural icon that Generation X kids still recognized references in pop culture, such as the dog detectives Woofer and Whimper in Hanna-Barbera's "Clue Club," a Saturday morning cartoon series that debuted in 1976. It wasn't until the 1985 release of "Young Sherlock Holmes" – a film directed by Barry Levinson and written by Chris Columbus – that I finally showed an interest in Sherlock. Enough of an interest, at least, to read some of Conan Doyle's works and to seek out classic films starring Basil Rathbone, perhaps the most memorable actor to ever portray the character. Beginning in 1939, Rathbone played Sherlock in 14 films, culminating with "Dressed to Kill" in 1946.
I suspect that the new Netflix film "Enola Holmes" will have a similar effect on younger generations today – awakening their interest to seek out both the original literature as well as new lines of fiction based upon the works of Conan Doyle.
"Enola Holmes" debuted on Netflix Sept. 23. It is based upon on the first book in the series of the same name by Nancy Springer. Let's be clear: Conan Doyle never mentions that Sherlock has a sister. Sherlock's only sibling in the original stories is Mycroft, who is – according to Sherlock – the more intelligent of the two brothers. Because the copyright limitations that restricted other writers from creating new works based upon the character have mostly expired – there is still a handful of stories that will not enter into the U.S. public domain until 2023 – authors such as Springer are able to bring new elements to table. Springer is able to use both characters and settings from Conan Doyle's works, but Enola is her creation. To date, she has written six books. Two books in the series earned nominations for the Edgar Awards for Best Juvenile Mystery.
The movie is based upon "The Case of the Missing Marquess," the first book in the series. The story takes place in 1884. On her 16th birthday, Enola (Millie Bobby Brown) discovers that her mother (Helena Bonham Carter) has vanished. She left behind gifts that Enola eventually deduces are clues to her disappearance – but only after the arrival of her brothers, Sherlock (Henry Cavill) and Mycroft (Sam Claflin). With their mother out of the picture, the youngest sibling becomes the ward of the eldest: Mycroft promptly decrees that Enola will be sent to a finishing school where she can be molded into a "proper" young lady.
Unsurprisingly, the idea of being forced into a cookie-cutter caricature doesn't sit well with Enola, whose primary concern is finding her mother. With that mystery to solve, she liberates herself from the family estate and sets out on an adventure.
Along the way, she befriends a young Viscount, Lord Tewksbury. A runaway, Enola quickly realizes someone is trying to kill him. She decides to focus on protecting her new acquaintance and postpones her search for her mother. Meanwhile, Sherlock and Mycroft search London trying to find their clever sister.
Clearly, "Enola Holmes" has a target demographic – and it is not 50-year-old guys. Springer's Enola Holmes Mysteries is marketed as a young adult fiction series of detective novels. This adaptation, likewise, targets that audience – particularly young women who can find an unconventional, intrepid hero in Enola. She is depicted as someone who is willing to rebel against outdated societal mores. She rivals her genius brothers in intellect and ingenuity and she exhibits superior empathy and compassion.
What makes "Enola Holmes" so successful, though, is that it appeals to viewers well outside its intended audience share. Brown's portrayal of Enola has a lot to do with that. She truly carries the day here with vibrant charm, sharp wit, and contagious confidence. Brown sells both the coming-of-age story and the budding detective plotline. It helps that Enola sometimes breaks the fourth wall, sharing personal observations and wisecracks with the audience. It actually pulls the viewer deeper into the milieu.
According to production notes, Springer grew up on the Conan Doyle canon, but was bothered by what she viewed as a misogynistic attitude in the stories. Given the opportunity to play in Conan Doyle's literary sandbox, she decided to create a female foil to Sherlock: a late-born teenage sister.
"My habit has been to introduce female fictional characters into what were formerly predominantly male tales," Springer explained in the production notes. "So I chose to give Sherlock Holmes a much younger sister. It delighted me to create a worthy female counterpart who has all the sass, the mental acuity, the deductive ability and the instinct to beat him at his own game."
In the film, both Sherlock and Mycroft stray from their familiar personalities. In "Enola Holmes," Sherlock seems a bit less self-assured and assertive while Mycroft comes across as somewhat sinister. There are a number of plot points that are troublesome, and some questions are left unanswered at the end of the movie. That, however, is likely due to the fact that talks are underway for more films in this franchise.
Other cast members – including Cavill, Bonham Carter and Claflin – deliver excellent performances. Among the supporting characters, Burn Gorman is particularly menacing as Linthorn, a hired assassin. Gorman starred as Owen Harper in the BBC series "Torchwood." Frances de la Tour is excellent as the Dowager, Tewkesbury's grandmother. A stage actress, she also known for playing Madame Olympe Maxime in "Harry Potter and the Goblet of Fire."
Despite a few minor flaws, "Enola Holmes" is a delightful detective romp that is fun without being silly, and serious without being gloomy. A family-friendly film, it offers a positive message of empowerment without the long-winded lecture. Engrossing and witty, the film is both a welcome escape and an invitation to explore Springer's novels – as well as the works of Conan Doyle.