DUNEDIN — The Dunedin Fine Art Center's annual Student, Member and Faculty show — a trio of exhibitions titled #SMF — will get underway with an opening reception Friday, March 6, 6 to 8 p.m., at the center, 1143 Michigan Blvd., Dunedin.
The #SMF exhibitions will continue through May 10. Admission is free. For information, call 727-298-3322 or visit www.dfac.org.
According to Ken Hannon, vice president and chief operating officer of DFAC, the annual #SMF exhibition is the biggest show of the year. It will feature more than 250 works representing over 250 artists, all DFAC students, members and faculty. #SMF showcases the wide spectrum of creative experiences offered at the center. Works in painting, jewelry making, pastel, colored pencil, water media, photography, clay, printmaking, mixed media, stone carving, and more will be featured.
"This is always such a tremendous exhibit," said Catherine Bergmann, curator at DFAC. Bergmann has a deep involvement with the show. "Square-footage wise, this is certainly the biggest show we have. To see the breadth of talent represented in this exhibition is truly inspiring."
#SMF exhibitions are a tradition at DFAC.
"I believe that showcasing our faculty and students work has been an integral part of DFAC from the beginning," Hannon told Tampa Bay Newspapers. "In fact, I met Larry White, an early faculty member who put together what he believed was the first faculty exhibit in April of 1975."
DFAC opened its doors in February 1975. While the early shows may have been limited to faculty, Hannon explained that as the center's exhibition capacity grew, exhibits for students and members were added.
"In its current guise, the three exhibitions fill three of DFAC's galleries," he said.
Hannon said that the quality and diversity of work in this year's exhibition is "astounding."
"If you have been a student at DFAC over the past year, you are invited to submit a single work, which will be shown," Hannon said. "Student artists recognize their instructors with each entry. The exhibit thus features works from many media, honoring many of DFAC's faculty and their instruction in the classroom."
Hannon acknowledges the role of the Tampa Bay community in helping DFAC thrive.
"Tampa Bay is an area in love with the arts," Hannon said. "One need only look at the growth of the artistic communities across the region to see that love manifested. This community support has seen the Dunedin Fine Art Center grow from that initial 2,000 square-foot facility in 1975, to its current footprint of nearly 50,000 square feet serving over 6,000 students from 5 to 95 years old annually."
Brooke Allison is among the faculty members participating in this year's #SMF.
Allison received her education from Shimer College, the Art Institute of Chicago, and the American Academy of Art. A signature member of the Pastel Society of America, Brooke is also a member of the Pastel Society of the West Coast – California; the Catherine Lorillard Wolfe Art Club, New York City; and the Florida Artist's Group. Brooke's paintings have been shown at the Tampa Museum of Art, the Jacksonville Museum of Art and the Butler Institute of American Art. Her artwork and techniques have been featured in Artist's Magazine and Pastel Journal.
Holly Bird is a printmaker, illustrator and graphic designer. With a Bachelor of Fine Arts and Design from the University of Florida, Bird's career as a designer has ranged from storyboarding for movies and television to working in magazines, television and advertising as an art director. She also taught graphic design at USF and has been exhibiting in group shows and solo exhibits as a professional printmaker for the last several years. She is a Roycroft Renaissance Master Artisan-At-Large with other printmakers and artisans, all working in the revival of the American Arts & Crafts Movement.
Jackie LaDrig earned her Bachelor of Fine Art in ceramics at the University of Tampa and her Master of Fine Art in ceramics with a minor in small metals from Georgia Southern University. She has taught elementary, high school and college-level art. She is affiliated with the College Art Association, the American Craft Council and Florida CraftArt.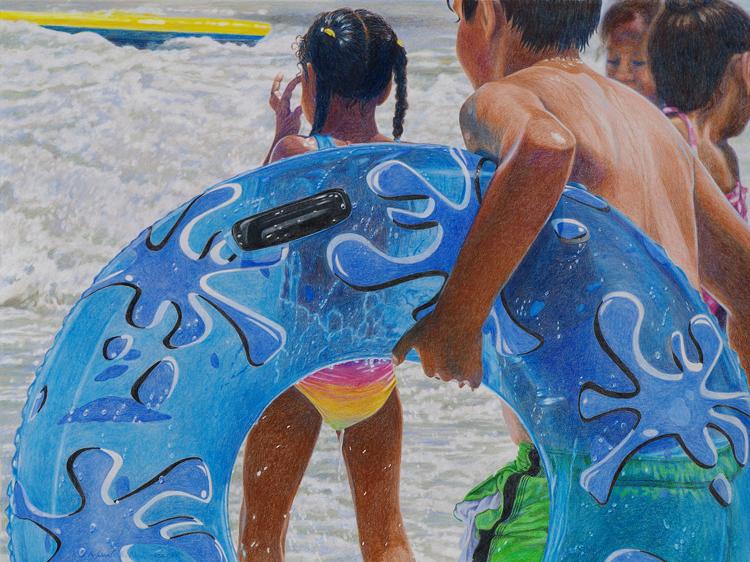 Melissa Miller Nece is president of the Colored Pencil Society of America, and previously served eight years as CPSA's ways and means director. She is a 10-year merit CPSA signature member and a CPX signature member of the society. Her paintings and drawings are in numerous corporate and private collections, including the Cumberland Pencil Museum in Keswick, England. Her work has also been used for packaging and promotional materials by multiple art materials manufacturers. Melissa has a BFA from Lake Erie College and has been teaching drawing, colored pencil, and oil and acrylic painting at DFAC since 1990.
Stacy Perry is an award-winning jewelry artist and maker and has an extensive background in business, fine jewelry and gemology. Her jewelry can be found in galleries and numerous private collections. She is a past board member of the Florida Society of Goldsmiths and is current president of the West Coast FSG chapter, serving since 2012. She has been extensively involved in the growth of the jewelry programs at the DFAC and works through the WCFSG providing equipment and tooling to help create top-notch jewelry studios and promote the art of jewelry making. She has been teaching at the DFAC since 2007 specializing in both jewelry fabrication/metalsmithing and wire.
Markissia Touliatos has been a commissioned portrait painter for over 30 years specializing in alla prima techniques. She studied classical realism, portraiture, and landscape painting for four years at the Atelier of Plein-Air Studies. She is also an accomplished international award-winning painter of miniatures and a signature member of three Miniature societies. Her award-winning art is included in many prestigious public and private collections.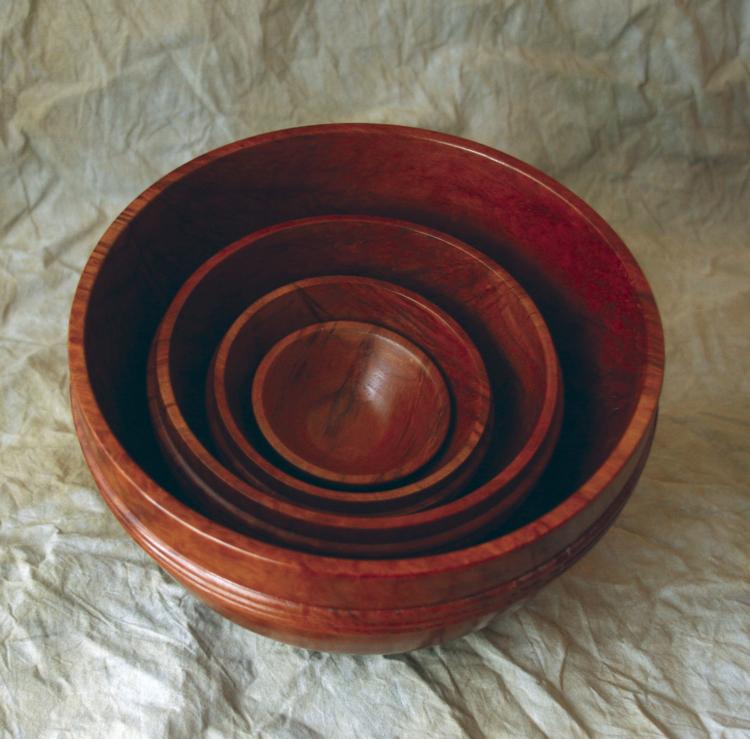 Art Worth is a resident of Palm Harbor and has been making custom cabinets and furniture and started turning wood in 1992. He enjoys making all types of turned items and has won awards at juried art shows and the Florida State Fair. He makes bowls of all sizes, pepper mills, vases, lidded boxes, hollow forms including urns with threaded tops. Students will learn how to transform an ordinary piece of wood into a functional item or an art piece for display. Worth is a member of The American Association of Woodturners and is the current president of the Tri-County Woodturners club. He is also a member of the Suncoast Woodturners.